This morning , 10/1, we learned that Fallon, Carlos, and Amelie are now being held under a portion of Mexican Federal Law referred to as the 'arraign' that pe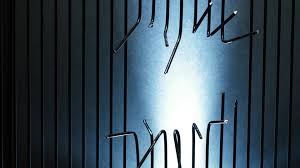 rmits arbitrary detention without charge or evidence for a period of 40 days, which can be renewed one time, while under investigation by the Centro de Investigacion y Seguridad Nacional (CISEN), a branch of federal policing comparable to CSIS. During this period of detention without charge, our three friends are being held in a special detention centre under the authority of of the CISEN, and not in a regular prison.
The full implications of the their extended detention in this facility are not clear right now. However, it is likely that direct communication with the three arrested will be impossible, and we do not still know the limits on communication with our friends.
The 'arraigo' violates the presumption of innocence until proven guilty, denies the detained and their legal team the right to know the charges and evidence against them, and has permitted the state to detain people in specific 'arraigo' detention centres that at times have included hotels, private residences, and military facilities. Often, the location of these facilities is kept secret. The 'arraigo' has also been compared to security certificates in Canada.
This sort of arbitrary detention gives the state absolute authority to abuse, torture, extort, and otherwise mistreat detainees, and there have been thousands of reports of abuse under the 'arraigo'. It has been described as a 'licence to torture', and has been denounced by the U.N.
Despite this horrifying news, both Fallon and Carlos have released strong and encouraging letters to friends, which can be viewed at fuegoalascarceles.wordpress.com (spanish) and http://montreal.mediacoop.ca/blog/stimulator/20757; http://montreal.mediacoop.ca/blog/stimulator/20758 (english/french). They talk of being interrogated by police, but as Fallon says in her letter, 'silence is stronger than repression'. Show your solidarity with our imprisoned friends and comrades. An international day of solidarity with the 5E3 has been called for next friday, January 17th.
'I know anarchist solidarity is strong like an oak tree, and that always goes farther than simple words.'
– Carlos López "El Chivo"

All three are being represented by an English and Spanish-speaking lawyer who is affiliated with the Mexico City Anarchist Black Cross. According to the legal team, deportation is still a possibility, and the Canadian Consulate has put in an official request for their deportation, which is largely the extent of the power of the Canadian Consulate. It is up to the Mexican state to decide to deport or to proceed with charges. The decision on their deportation is expected within 48 hours of their official arraignment, however this is by no means certain.
Amelie and Fallon are extremely appreciative of the efforts made in solidarity with the 5e three*, and want solidarity efforts initiated by their friends and comrades to continue. For now, solidarity should not include communication to the mass media, or public support or involvement of politicians or other actors of the state.
When they are transferred to a jail, we hope to be able to post a mailing address where they can be reached.
Supporters of Amélie, Carlos and Fallon in Canada and the USA can contribute to their legal support fund, via the CLAC (Anti-Capitalist Convergence) legal fund.
To contribute, visit the following site: http://www.clac-montreal.net/mx
Cash donations can be made at QPIRG-Concordia, 1500 de Maisonneuve O, second floor, Montreal.
* 5e / 5E stands for 5 enero, the spanish word for January, and the date on which these three comrades were arrested.
sourse:http://325.nostate.net/