On Sunday, January 5, around 10pm two individuals dressed in black attacked the building of the Minsistry of Communication and Transport (SCT) and a Nissan dealership causing damages to offices and cars by throwing rocks and molotov cocktails.
It is noted that during the attack against the SCT, the guarding cops initially fired warning shots and then directly against our compas but didn't manage to wound anyone. The general police directorate of Mexico (PGJ-DF) announced the arrests of three people for the attack. Their names are:
Fallon Poisson (from Canada)
Amelie Pillierst (from Canada)
Carlos López Martin (from Mexico)
All of them have participated in numerous actions and initiatives of the anarchist movement.
They are accused for causing damages estimated to circa 750 minimum wages that is approximately 50 to 150 thousand pesos. Based on that and taking into account that there will not pressed more charges against them our compas can be set free after paying a bail of 120.000 pesos plus the compensation for the damage caused.
According to the latest reports, the Ambassador of Canada in Mexico visited our comrades and informed them that the Mexican authorities will deport the twocomrades from Canada as soon as possible. This has also happened in the past with Alfredo Bonanno and Gustavo Rodríguez. Therefore, Carlos López will bethe only accussed therefore we call for every form of solidarity to be expressed.
For any solidarity actions (mails, salutations, financial support and information) you may use the following means of conctact:
fuego_a_las_carceles@riseup.net
or the email of the Anarchist Black Cross of Mexico city (cruz negra anarquista DF)
Informal movement against prisons! Freedom to all prisoners!
City of Mexico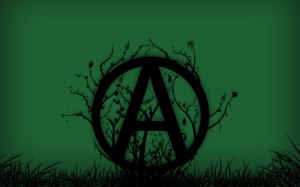 Latest news concerning the case:
Compas, early this morning the Ministry of Justice demanded the detention of the arrestees who were transported to the Attorney General's Office at the region of Camarones. Until now no concrete information is given to the lawyers and the only thing we know is that they are drawing up charges of federal character against our compas.
In addition we do not know what will happen to our comrades from Canada as the ambassador did not want to give us more information. We are calling for a solidarity assembly today Tuesday January 7 outside the State Prosecutor's Office at the metro station Camarones. The call is for 3.30pm.
Every solidarity action is necessary!
Revolutionary solidarity with all struggles!